Law Enforcement Weapon Tracking Software from Combat Weapon Storage Systems
Combat Universal Weapons Tracking Software utilizes both RFID and bar code technology to track weapons, optics and gear with passive technology for RFID and active technology for bar codes. Touch screen computers can be implemented at armory issue windows, showing armorers which weapons are assigned to users as they request weapons.
Optimal security, peak performance and low cost of ownership
Developed using state-of-the-art Java and Open Source software tools, with no third-party software licenses required
No costly upgrades and maintenance in the future. The database, user interface, tags, electronic forms and workflow are customized around the specific requirements of each customer, providing powerful performance and ease of use.
Workstations only require Java, and the server software is just 6.0 MB Server software includes: Java/Linux/Jboss/MySQL/Apache/Tomcat
Weapons accountability, chain-of-custody control, plus bar code and RFID tracking
Easily respond to incoming requests to provide:


New weapons, gear and accessories to staff in various locales
Weapon repairs and maintenance, including technical inspections and factory repairs
Transfer of existing weapons from one location or owner to another
Destruction of old weapons that are no longer serviceable
Return of weapons to inventory when staff retire or quit
USE RFID (RADIO FREQUENCY) OR BAR CODE LABELS FOR RAPID INVENTORY CHECKS
Any weapon within a few feet of an RFID reader will be inventoried and associated with the location from which the inventory is taking place
Missing weapons' serial numbers can be entered into a portable RFID reader and will "beep" if the reader comes within a few feet of the weapon for which the search is being conducted
CUSTOMIZED LOCATION AND STATUS MENUS MAKE CHAIN-OF-CUSTODY VERIFICATION SIMPLE
Maintains a complete audit trail detailing a weapon's history from active to retired to destroyed
Built-in weapon location control screen enables individual or batch processing of weapons being received, assigned or transferred
Customized queues to monitor weapon locations,inspection, repair cycles and parts usage
Please call 800-699-1191 or fill out our contact form for GSA Pricing.
Fill out our contact form to request our weapon storage brochure as well as to request pricing for your weapon tracking requirement.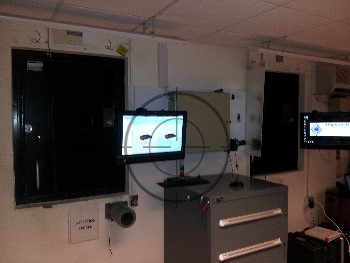 Weapon Tracking Software Armory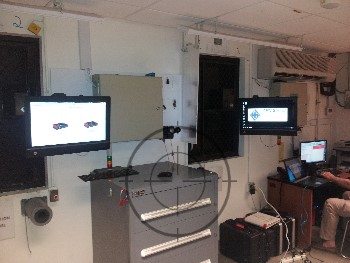 Check Weapons out of your armory with RFID or bar codes